Affordable and professional vacate cleaning in Melbourne
When the time comes to leave your rented place, you need to leave it in style and in the best condition possible. That's why you should always book vacate cleaners so you can make sure the landlord will be pleased and you will get back your deposit back.
Call us for a 100% bond back guarantee!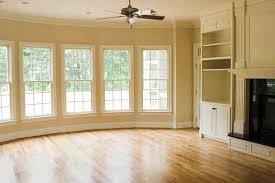 We are experts in the vacate cleaning business and that is why we can guarantee you will be satisfied with the work done. With years of experience all of the cleaners and absolute professionals and know the checklists by heart. Every corner, every millimetre of the property will be thoroughly inspected and cleaned.
There are a lot of places that you usually wouldn't think of cleaning, like the top of the doors, top of kitchen cabinets, under kitchen cabinets, behind the toilet and many more. Furthermore, not everything could be cleaned with your regular store-brand detergents that are for everyday use. We use the top of the line cleaners and it's easier to remove hard stains. The appliances will be left spotless, the carpets fresh and clean.
Expert Vacate Cleaning Services for Every Property
No matter if you are in an apartment, flat, house in any area in Melbourne, we got you covered. Vacate cleaning prices could start as low as $204 depending on the size of the property, the complexity of the job (time consumption), and how many bonus services you want.
Speaking of services – since we have a big variety we can offer you all the cleaning you need here. So if you need carpet cleaning, window cleaning, oven/bbq cleaning, even gutter or jet washing, we can arrange it and make the whole place look better than ever.
All around Vacate Cleaning Service in Melbourne
Dust, grime and germs will be mercilessly removed from the property thanks to our quality standards and top notch equipment. Some believe that natural detergents made out of vinegar and baking soda is all it needs to clean everything. It is true, this combination could do magic to most stains and places, but it's still not enough when it comes to seriously dirty items.
With our expert equipment and high-quality detergents we can bring everything back to its former glory. As long as it's not permanently damaged, of course (fire, water damage, worn out furniture). The bathroom tiles and bathtub could get really worn out thanks to water hardness and the types of soap you are using. But with our knowledge, the tiles and grout will look new again.
Same goes for your carpets, sofas, kitchen counter-tops etc.